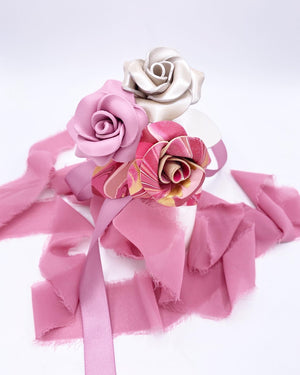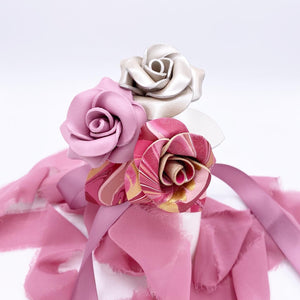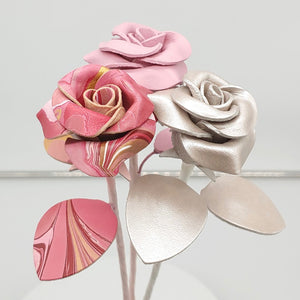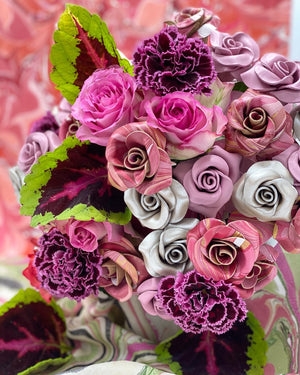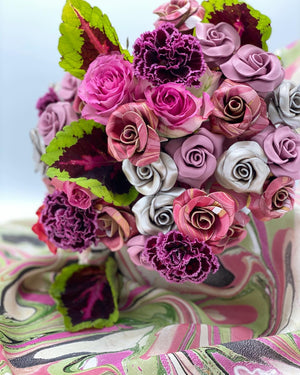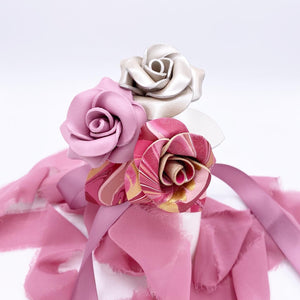 Hello Darlin' Bouquet
Realistic looking leather roses, a forever lasting keepsake, show your love, appreciation, gratitude with a flower that never dies!
(Bouquet of 3) 2 in. Wide by 18 in. Tall Stemmed Roses. Each rose has two matching leaves 1.25 in. wide. 
Entirely hand sculpted from high quality leather and hand painted with a smooth finish leather paint.