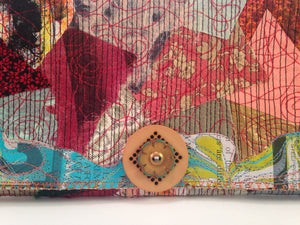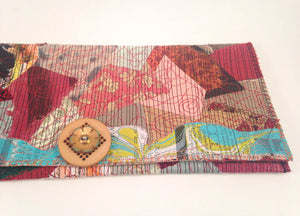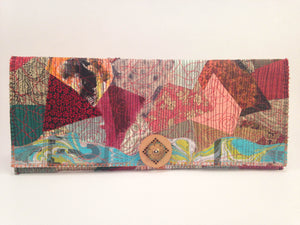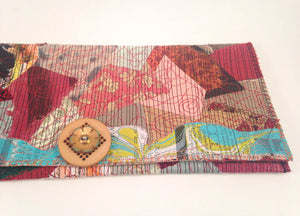 Clutch 010 (fold over)
marbled newspaper trim adds another dimension to the fold over style, stacked vintage buttons. hand pulped paper, 1940's prints 
free motion stitched. an overlapping of fabric, plastic, and paper. fully functional clutch for that special occasion or everyday use. 
handcrafted from 100% recycled materials.  
PLEASE CONTACT US for a custom order, if you are interested in these colors or style. we can create something similar but not the same.