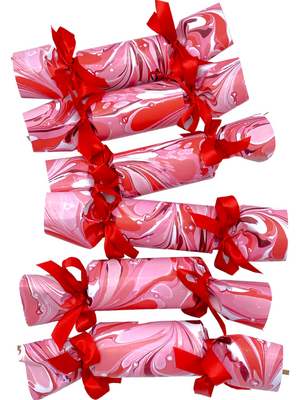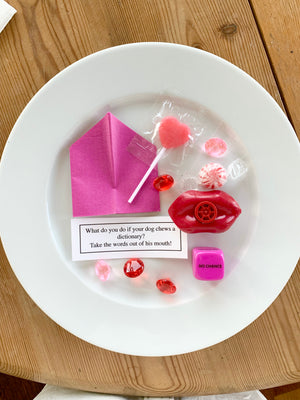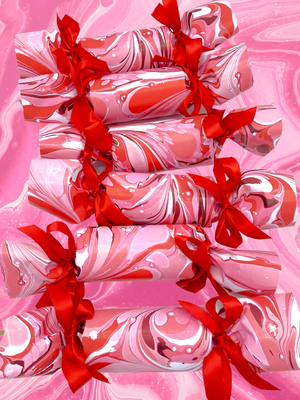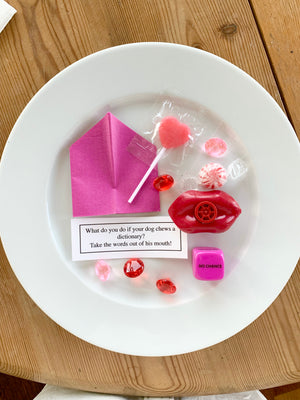 Cherry Bomb Party Cracker / Popper Set Of Six READY TO SHIP!
Set of 6 Party Crackers 10 by 2 inches
Wrapped In One Of A Kind Marbled Paper
The Highlight Of Every Party! Just Pull One End And POP!!!
Each Cracker Contains Treats! Pink Paper Crown, Fortune Dice, Acrylic Gems, Whistling Lips, Peppermint, Lollipop and a Joke!
72 Unique Jokes!