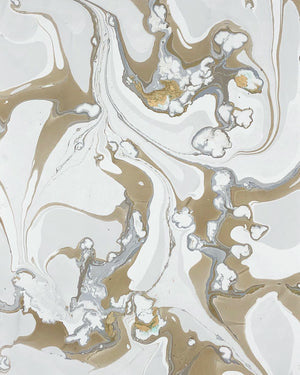 Doe Eyes WHT012
Copyright 2022 Kim Padula
One of a kind hand marbled paper made to order. Every piece of paper is an original work of art. The pattern will vary slightly per sheet but color and movement will remain consistent. Ready to ship in three to six weeks depending on quantity. For your wedding invitations, special events and birth announcements etc. 
Paper Dimension 19 by 25 inches
Contact the Artist Kim Padula kim@no1alike.com for custom marbled colors, orders larger than 200 sheets and wholesale event collaboration. 
**The Artist can marble this signature pattern on other products to coordinate with your special event- Candles, Men's Ties, Silk Scarves, Leather Clutches etc.