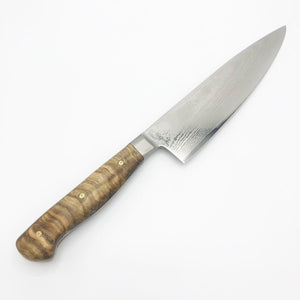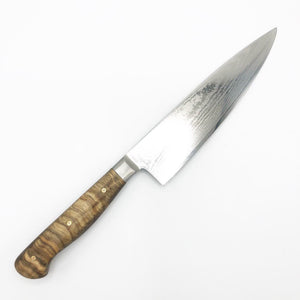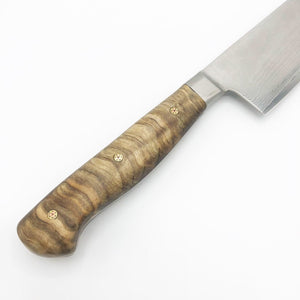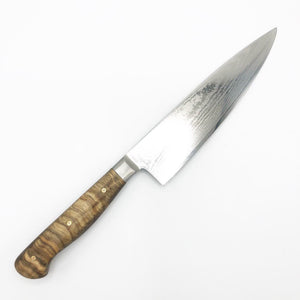 Rainbow Poplar Santoku 004
Our Best Selling All Purpose Chef Knife
7.5in Long Blade 
Hand Forged Japanese Stainless Damascus Steel
67 Layers of Folded Metal 
Extremely Lightweight and Scary Sharp!
Stabilized Hand Turned Rainbow Poplar with Flamed Figuring Wooden Handle
Quilted Metal Decorative Pins
The handle needs to be oiled with a clear oil preferably Mineral oil over time and are not dishwasher safe. We recommend a diamond steel rod for sharpening over the years. All the layers in Damascus makes it the strongest steel out there and therefore it keeps the edge the longest.