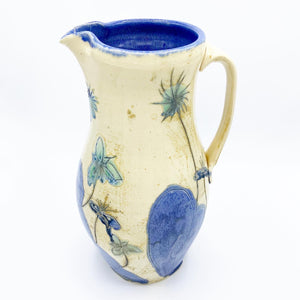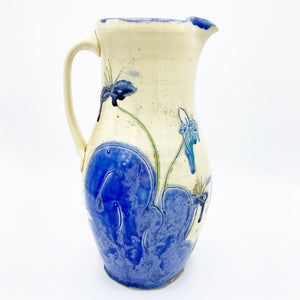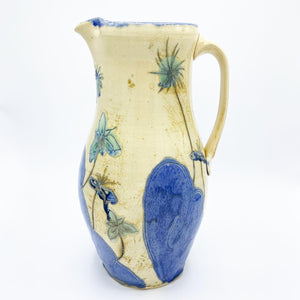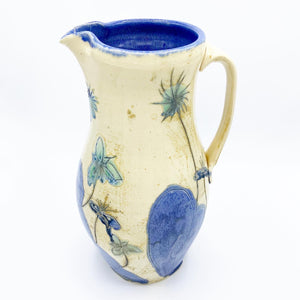 Sapphire Salt Fired Tall Pitcher
12.5 inches Tall by 7 inches Diameter 
Hand Thrown & Hand Carved Stoneware
One of a kind piece inspired by the Appalachain foothills and the illustrations of Dr.Suess 
Enjoy your favorite Iced Tea or Sangria on a warm summer day with a one of a kind pitcher. A perfect compliment to your home or get together!! 
Microwave & Dishwasher Safe
Salt firing is a vapor glazing process where salt (sodium chloride) is introduced into the kiln firebox at a very high temperature. The salt vaporizes and sodium vapor combines with silica in the clay surface forming an extremely hard sodium silicate glaze.